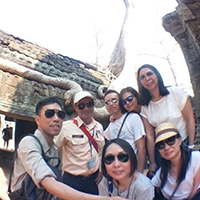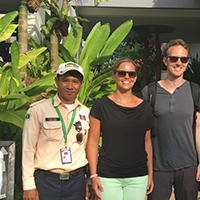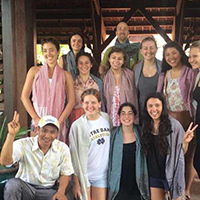 EXPLORING THE BEST TEMPLES OF ANGKOR AND THE MOST SPECTACULAR PLACES IN SIEM REAP - CAMBODIA WITH SMILE CAMBODIA TOUR IS THE BEST CHOICE FOR YOU!
 You will be an Angkor expert by the end of your trip with our 15 years experienced license tour guides!
Immerse yourself in temples, ancient world stories, modern world impacts and learn how this inspiring complex came to exist. Walk the many temples,see sunrise, sunset, showing you the best spots to shoot photos of highlight temples and hearing the history of Cambodia, its culture,tradition, war, life of Cambodia people and many more interesting things that  visitors would like to know about Cambodia. Please do not hesitate to contact us, we are looking forward to offer the best services to all of you in Siem Reap Angkor. You Just book your flight and hotel and leave the rest to Smile Cambodia Tour to plan a perfect schedule base on #days you spend here. Wishing all the best to you!!!


Our new vehicles for sightseeing around Angkor, Siem Reap, Cambodia !